After the wonderful time I had in Chappaqua, NY, I went to college at Emerson College, Boston, where I studied Mass Communications, Concentration in Film. Life was good, the living was easy, and after my first roommate, (Todd, who considered me some sort of freak), I lived with a set of people at 197 Beacon Street, Apartment #2F. My roommates included Mike D'Alonzo, Scott Rosann, Eric Drysdale, and Steve Johnson. After a blissful year living at 197 Beacon, I moved to 213 Beacon, which was, needless to say, a dump. The less said about this place, the better. After that, a move to Cambridge, MA.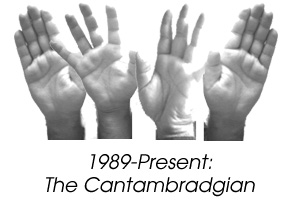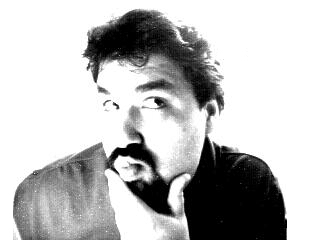 This extremely rare photo was taken during the .000005 milliseconds that passed while I considered whether to move to a completely renovated apartment with 5 times the space, to work at a company that would pay me triple my previous salary.
Yes, and the Story Goes On.
I lived in the small, rent-controlled apartment in Cambridge for quite some years, gleefully living high on the People's Hog. Benefits included free electricity, gas, and hot water, as well as the Interpersonal Wonder that is a Shared Bathroom, all for a wallet-thickening $250 a month. Of course, like all good ill-thought-out attempts at governmental altruism, Rent Control was voted out of Cambridge, and I soon afterwards found myself the recipient of an Eviction Notice. Thrashing about wildly, I scanned the ads for a new place to stay at, and settled on a shared apartment in Central Square, again in Cambridge.
This new living arrangement (me, higher rent, three roommates, roaches galore) didn't turn out to suit me as well as I had hoped, and when one of the three roommates decided to just split out of town, I decided it was time to pull up stakes. By that time, of course, I'd achieved my new Incredible Job, and had the money to afford to move anywhere I wanted. I chose, once again, to move near Work, and moved on out to Medford, Massachusetts, which sounds like it's 267 miles away from Boston, but in fact is only 5. The new place is a 2 bedroom apartment for me all for me and houses everything I ever owned comfortably and with space to spare. In other words, things is looking up, way up.